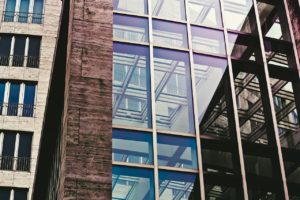 Have you considered how the layout of desks, the design, colour schemes, or seating plans could be impacting staff motivation within your contact centre? According to reports, each of these factors could be having a varying effect on the quality of life felt by your staff.
When measuring the motivation levels of staff within different industries, contact centre employees ranked as one of the lowest. With this in mind, we believe that it's more important than ever before to ensure your staff feel well-considered and motivated at work.
According to a study by WPI Analytics, it was found that workers in better physical spaces are 20% more productive.  While you may not be able to completely change your office environment, even minor changes could make an impact.
Here are 4 ways you could improve your contact centre design and increase motivation:
Seating plans – Research shows that placing a junior and a senior member of staff keeps productivity levels at a high, however, seating like-minded individuals together can help to motivate staff further by increasing competition levels.
Arrange furniture – It helps to arrange furniture in a way that gives the work space a spacious feel. Feeling crowded can be counterproductive and callers can more easily hear other agents on the phone. More space means more focused employees and more valued customers.
Use of colour – Bright colours, in moderation, have been scientifically proven to lift spirits and improve motivation in the workplace. Don't get us wrong, too much can be distracting and even painful to the eyes, but in moderation that can really lift mood. Natural objects too, are said to make an office environment feel less enclosed and cut-off from the outside world.
Access to natural light and air – These factors are too often overlooked in the workplace. We naturally relate sunshine and fresh air to feeling happy and at peace. Sunlight is also a natural disinfectant and it has been proven to boost mood and deter tiredness. Make sure windows open easily and that there's plenty of natural light available.
It will work in your favour to invest in your environment. Employees spend a lot of time inside, and if they are motivated to come into work, you will find it becomes a much more efficient workplace.
Need some advice when it comes to improving your customer service? Call one of our friendly and helpful advisors today on 0800 0835 159