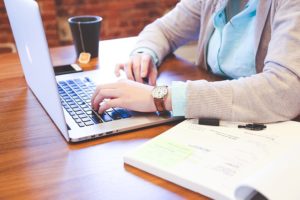 Contact centres are considered to have one of the highest employee turnover rates of any industry. According to research conducted by the Response Design Corporation, call centres suffer from an annual turnover rate of 26%. This can put a lot of strain on management due to having to find replacement competent workers. It can also cost companies thousands of pounds when it comes to hiring and training new employees.
It is not always organisations telling employees to move on; it can often be a staff member who chooses to switch jobs because they either want better opportunities or they are looking for a nicer workplace environment.
It is therefore vitally important that call centre managers do more to ensure their employees' wellbeing remains high, because when you have happy staff, you have happy customers.
Here are 4 ways you can improve workplace wellbeing:
Provide proper training
Underperforming staff could be down to lack of (or inadequate) training within a business. When an employee can't do their job properly, they can feel de-motivated and lack the energy to do their job to a high standard. That is why it is essential that you provide your employees with relevant training to enable them to use business tools effectively. They should also be kept up to date with new policies and procedures
Offer incentives
When employees do their job well, they like to be acknowledged for it. Offering incentives, even something as little as 'cake Fridays' or employee of the month award can be a great way to ignite passion into your employees in a work place. It has even been known for companies to provide desk massages to keep employee wellbeing high.
Provide a good work environment
If your call centre is full of dying plants, beige walls and dodgy equipment, would you really want to spend 40 hours a week there? The environment you provide your employees needs to encourage motivation and help your employees thrive. Providing an outside space where your staff can spend their lunch break can help this, along with perhaps having colourful walls, natural light and motivational artwork.
Encourage development
Many people go into jobs hoping that it will turn into a career path for them. If your employees are looking at their job simply as a paycheck, they are not likely to stay within your organisation for a long time. It is therefore important to offer career progression and growth within your company, such as training, offering wage brands based on progress and encouraging employees to have an input into how the business is run.
For more tips about how to keep your staff motivated in the workplace, please see our other blogs.
Need some advice about improving your customer service? Call one of our friendly and helpful advisors today on 0800 0835 159