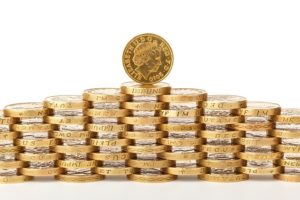 With the introduction of the National Living Wage fast approaching (due to arrive in April this year), contact centres around the country are starting to think of ways to cut their costs whilst continuing to provide a good customer experience.
This higher employment wage will cost each company £7.20 an hour for each employee, and that price will rise to £9 an hour in 2020. April 2016 will see the introduction of this National Living Wage across the country, which is in effect of the recent proposal by the Chancellor George Osborne.
According to Contact Babel in 2015, the average starting salary for a new agent in "high attrition" (40 per cent annual turnover of staff) contact centre in the UK is £13,854. This means that for a typical contact centre with 1,000 full-time employees, that's an annual and immediate increase of £186,000 in staffing costs. That is a big rise for companies to deal with and may mean a reduction in staff. However, this does not mean contact centres have to comprise on the quality of their customer service.
By outsourcing some of your calls to a contact centre who work only when required, companies can save money by only paying for the hours they use. mplcontact work as an extension of your team, answering calls whenever your customers need us.
There is an increasing demand for human contact in customer service and with threat of the national living wage increase likely to cause a reduction in call centre staff, now is the perfect time to consider outsourcing your calls and getting that competitive advantage.
Don't let your customers miss out on the vital human experience. Call us today on 0800 0931 830 to discuss your needs.