Many of us make personal New Year Resolutions, so why not make some business resolutions to improve your business at the same time? 2016 is an ideal opportunity to set yourself new goals, and setting them is the first step to achieving them.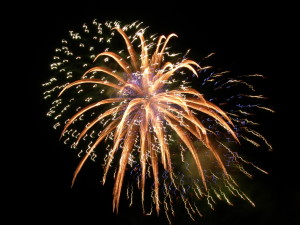 Whether you'd like to 'be more organised in 2016', 'improve your return on investment', 'gain more repeat custom' or 'improve the happiness levels of your customers', you can make next year the year that you move your business forward.
No matter how you choose to make the most out of your business next year, one of the best methods of marketing is to create a positive impact on your customers. The more positively your customer feels about you, the more likely they are to recommend you to others.
How to make 2016 great for your business and your customers:
Go the extra mile for your customers – going the extra mile is a relatively easy thing to do. Even if you cannot help somebody specifically, direct them somewhere that will help them. Be known as a company that helps people not just for your own benefit, but to genuinely be helpful.
Aim to resolve issues faster – one of the highest complaints from customers this year was the time it took to resolve issues. If you focus on what your customers really want, then they will see that they are important to you.
Make more personal relationships – let your clients get to know a bit more about your company, show them that you're human and work on a first name basis. You can be friendly while remaining professional and this will make your customers feel closer to your company.
To find out more about what customers want from customer service, take a look at our previous blog here.
For more information about any of our services, contact us today on 0800 0931 830 or email us at [email protected] and we'll be happy to help.