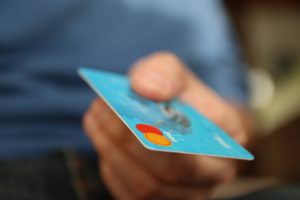 Many companies believe that a cost effective way of running their company is to make internal company processes as simple as possible…whilst this is a sensible practice, it is essential that you don't do this at the expense of the customer journey.
Make life easier for your customers. 'Minimal customer impact' ranked highest on reasons customers bought frequently from companies, so now is the time to ensure your processes are easy and enjoyable.
You wouldn't expect a customer to climb 1000 stairs only to tell them they need to climb a different staircase once they reached the top, yet many customers feel this kind of frustration on a daily basis.
Here are our top 5 tips to help your customers move through the buying process faster:
Narrow down buying options
People are naturally indecisive and this isn't always their fault. Today we are faced with more available options than ever before, don't give people too much choice otherwise they may give up out of their own frustration.
Be there for your customers
There is nothing worse than an unanswered phone when a customer has a question about your product, or worse; are about to make a purchase from you. Make sure a ringing phone is always answered, and that messages are replied to quickly.
Prepare for staff shortages
Peak times, such as Christmas and summer holidays are notorious for busy phone lines and slow replies. Be extra prepared around these times of year. Do you need to outsource the overflow?
Simplify the process
Test and review your selling process, gain some useful feedback and make sure it is clear and concise. Make sure there are as few steps (or clicks) as possible, and check your website analytics to see where (if anywhere) you lose people.
Problem resolution
Problem resolution is a huge part of the buying process. If problems aren't resolved properly and quickly, then that customer is less likely to buy from you again. Make sure that the customer isn't passed from person to person, and that advice is useful and friendly.
Make it easy for people to buy from you.
If you need assistance with your buying processes or customer service, please give our experts a call on 0800 0931 830 – we'll be happy to help.