Will robots replace humans?
This is the question being asked in the customer service industry. In a few decades…perhaps, but at the moment, according to Accenture, 76% of UK consumers still prefer dealing with human beings, rather than communicating through digital channels, when it comes to solving their customer service issues.
Despite this figure, many companies have begun automating their customer engagement as a way to minimise costs, but are beginning to lose sight of the importance of human interaction and what it means for customer loyalty. They are assuming that customer service is a cost to the business, but when done right, investment in a quality customer experience can help boost profits.
Imagine for a minute that you were one of your customers who would call on a regular basis because you needed extra support. Think how you would feel if suddenly you were told that you couldn't call anymore. There goes your customer loyalty and perhaps your most profitable customers. The cost of customers switching due to poor service is estimated to be at £221 billion…can your business afford to automate your customer service?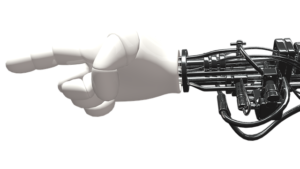 We are not saying that one method of communication is better than the other. We are saying that there needs to be a balance. A mix of traditional and new digital channels is how you are going to keep the loyalty of customers, both the older and the 'millennial' generation. By using both methods, you are remaining relevant to your current customers, whilst attracting new ones. It all comes done to knowing your customers, keeping ahead of the curve and proactively shaping customer expectations.
At mplcontact, our outsourced contact centre services are underpinned by technology that gives us powerful multimedia capabilities. This means our clients can offer their own customers a variety of contact options via the web, email, text, social media as well as the telephone.
How can we help you? Please contact us on 0800 0835 159