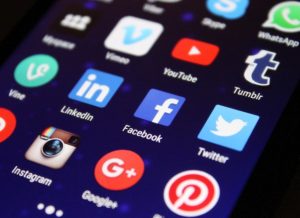 The rise of social media has created an auditorium for customer service, with the voice of the company becoming more audible, and the reactions of other customer's being both supportive and derivative on the topic in question in equal measure.
Customers are much more influenced by their peers and communities than by traditional advertising, this is why it's important to keep your customers happy and avoid any customer service mistakes.
Below are 5 mistakes that companies often make when it comes to making the most of their social media interactions:
Failing to re-share positive content
Sharing something positive that has been said by an existing customer will have a much more positive impact on the brand than something that comes directly from the brand.
Only responding to positive mentions
As much as negative mentions are more difficult to deal with than positive ones, it's very important to resolve issues that customers have, especially if these problems are made public.
Using bad grammar or robot-sounding responses
Customers like to know that they're talking to real people, people who will be able to help them with their queries and treat them like an individual. It is also a good idea to come up with a set of different responses for the same problem, as that is likely to occur.
Switching accounts or platforms
In some cases, it's not always possible to resolve a complaint publicly, but make sure that you give them a simple solution or offer to contact them one-to-one, so that others can see the efforts made.
Not mentioning resolving the issue
Due to the public domain, it will work in your favour to mention that the issue has been resolved, something as simple as "We're so glad we were able to resolve this for you", so that other users can see you've made the customer happy.
These tips will help to keep your customer service levels at an all time high, but for any further assistance with your customer service needs, please get in touch on 0800 0931 830