For any business that wishes to be successful, excellent customer service needs to be at the heart of it. Good customer service can help your company to grow, generate positive word-of-mouth and keep your customers happy.
However, maintaining quality customer service is something many businesses struggle to do due to time constraints and lack of resources. This is why a lot of successful organisations turn to outsourcing calls to a professional call handling company in order to look after their customers well.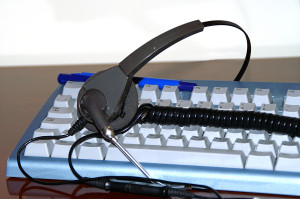 Here are 4 reasons why you should consider outsourcing your calls:
You're receiving too many calls
Seasonal peaks, staff absences or a new product launch can see incoming call volumes increase, leaving you no time to recruit new agents and increasing wait times for your customers. If you're finding that your customer service team are being overloaded, you should consider outsourcing and overflow some calls.
It can help reduce costs
You'll understand that there is a constant push within organisations to decrease costs whilst maintaining customer service quality. Outsourcing your call handling can help you to do just that. Contact centres are filled with highly trained telephone operatives so your customer service will not suffer, and with reports saying it is 40% cheaper than hiring new agents, your company bank balance will benefit.
To provide 24/7 support
Your team may go home at 5.30, but your customers may still need you at the middle of the night, and they'll want to speak to someone. Trained outsourced call agents are there to help your customers day or night, making sure their problems are dealt with quickly and efficiently.
To help expand your business
Not only is outsourcing your call handling convenient and money-saving, you're also bringing highly trained call handling staff and customer service experts into your business. This talent injection will help you retain customers and attract new ones through superb customer service.
If you have any questions about outsourcing your call handling or you need any advice, call one of our friendly and helpful advisors today on 0800 0835 159.