Customers who are satisfied are likely to use your business again and refer you to others. Unsatisfied customers are likely to stop using your services and let other potential customers know about their bad experience with you. While customers may not always be right, it is important to satisfy consumers to ensure their perception of your business remains high and they continue to use your services.
Here is our infographic of some important customer satisfaction statistics from 2015: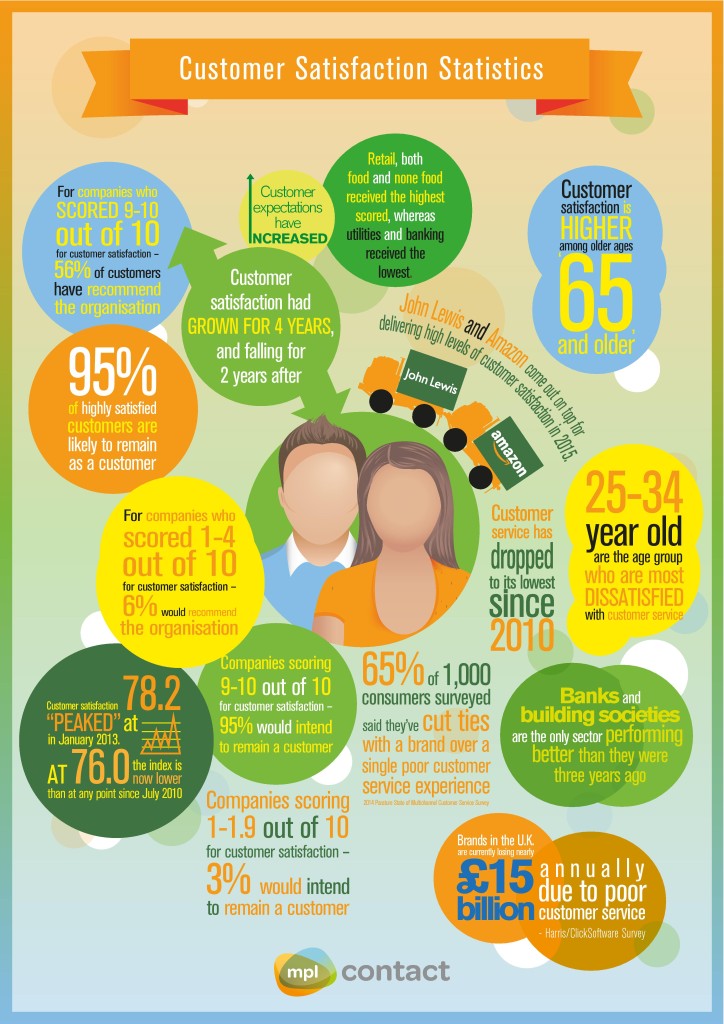 Call us on 0800 0931 830 with any queries or email info@mplcontact.com for any extra information.