With over 70% of the UK's working population in customer-facing roles, it is not surprising that some of us will encounter an angry customer now and then. In the face of this situation, it is important to stay calm and have a plan in place to deal with it professionally.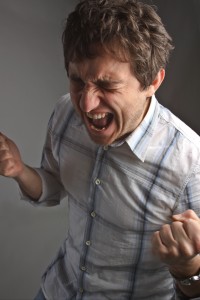 When it comes to dealing with customers, you have got to remember that they are always right, and customer satisfaction remains the key objective.
Here are a few points to consider when dealing with angry customers:
If you try to speak over the customer or cut-in during their rant, you are likely to make the situation worse. By listening carefully, you will have better understanding of why the customer is complaining and make the necessary steps to solve it.
During even the most difficult situations, it is important that you always remain calm and keep focused on trying to solve the issue. It is vital that you remain in a positive and professional manner in order to resolve the matter.
It is not easy to control emotions, especially if the customer is being difficult. It is important that when dealing with hostile clients, you remain professional and friendly, and take the appropriate steps to solve the issue. Having patience will go a long way in winning them over.
De-stress yourself now and then
Dealing with angry customers can be an exhausting and stressful process. For your own health and to make sure customer relationships remain high, it is vital that you take breaks, such as exercising or getting a cup of coffee, to help you rejuvenate.
Call us on 0800 0931 830 with any queries or email [email protected] for any extra information.