According to the 2015 Eptica Multichannel Experience Study, UK retailers are still only answering 55% of customer questions that are asked via email.
Findings from the study found that email performance has considerably depleted in retail since 2014, both in terms of accuracy and speed of response. The average time it takes to receive an answer to a question send by email has increased by over 8 hours to nearly 44 hours over the last year and the percentage of retailers answering a question correctly has dropped by 5%.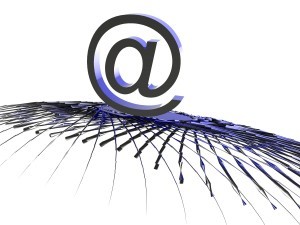 Customers want to be able to get a response whatever way they contact you. A quick and efficient response is what will make you stand out among your competitors. Here are 5 ways to improve your email customer service:
1. Provide responses quickly and efficiently
Most customers want a response quickly, but many companies fail to deliver this. Replying quickly demonstrates how professional your business is and that you are always available to help your customers. Even sending a quick email to say the email has been received can go a long way.
2. Being friendly is effective
Most of the time customers are getting in touch because they are unsatisfied with something. Every time you respond, it needs to be professional and polite, even when you think the customer is being unreasonable.
3. Act like a real person
Just because you are speaking behind a machine doesn't mean you should act like one. Avoid using scripted responses and don't use an automated tone of voice. Speaking as if you were in front of them will show them you are a real person who wants to help.
4. Don't make false promises
If you say you will reply before the end of the day, make sure you do. If it isn't possible to get a problem resolved as quickly as you thought, be honest. This shows your customers you are a reliable company that is devoted to offering the best service possible.
5. Listening is key
When dealing with customer complaints, you need to acknowledge there is a problem. This shows them that you are listening. Even if you can't solve the issue quickly, by being sincere and offering the resolution for the situation, your customers will feel valued and won't be left frustrated.
Call us on 0800 0931 830 with any queries or email info@mplcontact.com for any extra information.