Great customer service is a vital aspect of any business.
 The quality of your customer service determines whether or not your customers remain loyal and buy your products/services, or leave you for your competitors.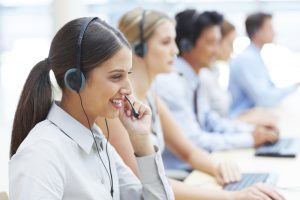 However, customer service still remains a neglected and tough area of management within many organisations.
Within your contact centre, it is important that customer service is constantly measured to ensure quality remains high. Here are 3 ways to measure customer service in your contact centre:
1. Regular surveys
Getting feedback from customers is an effective way to ensure they are being valued and efficiently looked after. It can also uncover any regular issues that need to be addressed.
2.  Check calls recordings & use mystery shoppers
Sampling what your agents are saying can help ensure your customer service is consistent and is of high quality. It is also beneficial to use mystery shoppers to call up your contact centre and see how complaints are dealt with.
3. Use performance dashboards
Using a dashboard to measure a range of customer service elements such as average handle time, first call resolutions and customer satisfaction can determine the quality of your service and what areas need improving.
mplcontact are your outsourced, overflow and out-of-hours contact centre specialists. 
We are experts in providing your customers with the best support possible whenever you are not available. We are here to address any customer issues and take orders 24 hours a day, 7 days a week.
Call us on 0800 0931 830 or email info@mplcontact.com to discover how we can help your business to grow.
 mplcontact. Always here for you. Always here for your customers.