Staff that are motivated at work are more likely to work harder and provide you with better results. By keeping your workforce happy, you will also keep your customers happy.
Here are 5 tips to motivating your call centre staff:
1. Provide a clean working environment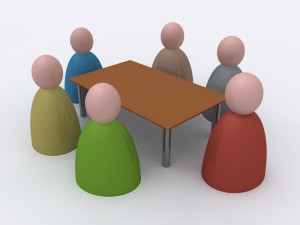 Everyone likes working in an environment that is clean and nicely decorated, with working equipment. A messy work environment and equipment that is out-dated can leave your employees frustrated. By keeping your call centre clean and welcoming, your team will enjoy coming into work and this will increase motivation.
2. Listen to your team
A work environment that listens to its employees and where views are respected and appreciated will help motivate your team. While you may not agree with everything they are saying, by understanding and listening to their issues, your workforce will feel valued.
3. Look after your staff like your customers
If you don't look after your staff, why should they look after your customers? Training can be a great way to keep your team motivated, along with genuine support and feedback to let your team know that they are doing well or if there are any areas that need improving.
4. Provide them with goals
Your staff need to know that the work they are doing is going to lead to an end goal. Provide absolute clarity of what success is for the company – this will help your employees understand their own goals and know they are making a difference.
5. Find out what motivates individual staff members
Quarterly and yearly reviews can help determine what motivates each employee and make each team member feel they have a voice within the organisation. By having regular reviews, your employees can tell you what they like about their job and if there is anyway to make their work environment more enjoyable. It can also help determine if your employees would benefit from further training.
Call us on 0800 0931 830 with any queries or email info@mplcontact.com for any extra information.