How to manage customer calls effectively
According to research by Cincom, 73% of U.K. consumers have ended a relationship due to a poor customer experience, with waiting too long for service being one of the main factors.
Whether it is to ask a question, make a complaint, place an order or even praise your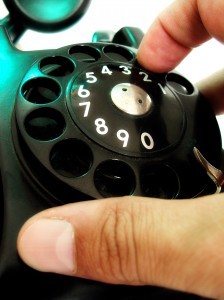 services, customers want to be able to contact you.
As mentioned by us in an earlier news story, last year businesses lost £90 million because of missed phone calls. Each missed phone call is not just damaging to your sales, but also to your brand and reputation.
If your business is missing phone calls, it is clear you need to make changes to the way you are managing your calls – one way is by using outsourced call handling support.
By managing your calls effectively, you can:
Gain valuable information about your customers' needs
Offer faster and better responses
Improve your customer experience
Improve customer loyalty
And ultimately…increase sales.
Here are a few tips on how you can improve your call handling:
Listen to your customers and record all the key issues
Confirm with the customer exactly the issue so you can provide the right solution
Direct the customer to the right person
Be consistent – always provide every customer with relevant and accurate information
Always remain positive
Can we provide you with extra support?
mplcontact are here to provide your customers with the best support possible. If your sales team keeps reaching capacity or you are looking to offer out-of-hours support, we are here to take orders and deal with customer issues 24 hours a day, 7 days a week, meaning your customers are always looked after.
Call us on 0800 0931 830 or email info@mplcontact.com to discover how we can help your business to grow.