Many of your customers will get in contact with you by picking up the phone. They want to be able to contact you at a time that suits them and receive a direct response.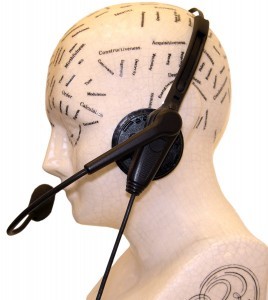 Answering phone calls is essential for keeping your business growing and generating sales. Your business needs to ensure that the needs of your callers are always met.
How you answer the phone can make a positive impression on a possible client, and influence their decision to use your services.
Here are 6 tips on how to improve your telephone answering skills:
Listen to every word – asking your customers/prospects to repeat themselves may leave them frustrated, so it is important to listen to their enquiry completely and never assume you know what they want. It is recommended that you keep a notepad by your desk to actively take notes and keep a list of key members in your company so you can transfer the enquiry to the right person.
Politely greet them – Let them know your name and company name, and ask how you can help them. If you are not the right person, you should then be able to direct them accordingly, minimising frustration.
Get as much information as you can – collect all details necessary from the customer to avoid any confusion later on, such as the time, name, phone number and what the enquiry was.
Make sure you know how to use the phone – work phones can have many different features that can be complicated to use. Make sure everyone who takes customer calls can answer the phone; transfer calls internally and put callers on hold.
Try not to leave a caller on hold for too long – what may seem like a few minutes to you is time you're taking up from your caller's day. If it looks like the person will be hold for more than a couple of minutes, it would be beneficial to offer a call back to the customer.
Don't leave your customers waiting – If you're not answering your phone to your customers, your competitors probably are. It is important to avoid letting your customers wait too long by making sure your staff are available to answer the phone, or by outsourcing overflow calls.
With nearly 20 successful years in the industry, mplcontact has a wealth of experience in providing your business with call handling solutions. Whether you have limited in-house resources, or need some extra support for your sales team, mplcontact are here to offer your customers prompt, reliable and consistent customer service, allowing you to concentrate on growing your business in other areas.
Call us on 0800 0931 830 or email [email protected] to discover how we can help your business to grow.
mplcontact.  Always here for you. Always here for your customers.