Did you know that 80% of companies believe that they provide a superior customer service experience…but only 8% of their customers believe they actually provide a superior customer service experience? (Source: business2community)
There seems to be a gap between what businesses are providing in terms of customer service and what consumers expect.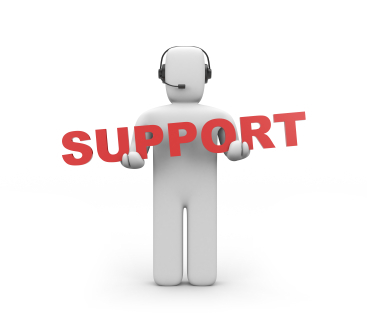 Is your business communicating effectively with your customers? Do you need to make improvements to enhance your customer relationships?
Here are 4 tips on how you can develop your company's customer experience:
1. Make it convenient 
With many people working 9-5 Monday to Friday, it is important that you have someone available to answer their queries (or take their orders!) out of hours, otherwise you can leave them feeling frustrated. Make sure you have range of different options for your customers to get hold of you, be it email, phone, web chat or social media.
 2. Keep it personal
Humans like to talk to humans. An automated message or voicemail isn't going to make your customers feel appreciated. A great customer experience is not just about answering questions and solving problems, you need to engage with them, get to know them and deliver the best solutions possible for their needs. 
3. Exceed expectations
Don't you feel frustrated when you are told that you will receive your parcel the next day, but it doesn't arrive? 55% of customers don't expect to get a problem resolved in the first hour of a complaint…but what if you could make this happen?
When talking to your customers, you need to be not only professional and sincere, but also be as convenient as possible for the customer. If you know it may take some time to get something resolved, be completely honest about it.
4. Make sure you publicise solutions to common problems
If regular issues are being raised by your customers, put the solution in a place where they can easily find them, such as on your website (maybe have an FAQ / Frequently Asked Questions page), social media or as a final 'This may be of use to you' at the end of a customer service call.
Let us help you.
Call handing solutions from mplcontact can make all the difference.
Our team of customer service experts can help address any customer issues or take orders for you 24 hours a day, 7 days a week.  We can add a 'personal touch' to your customer experience, allowing your business to maintain and develop lasting relationships with your customers while allowing you to concentrate on growing your business in other areas.
Call us on 0800 0931 830 or email [email protected] to discover how we can help your business to grow.