Working with outsourced customer service specialists, mplcontact, leads to property company, Orchards of London, achieving a Best Customer Service Award for a Large Agency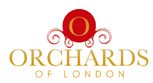 Outsourced customer service provider, mplcontact, has proven to be instrumental in helping property company, Orchards of London, achieve the National Bronze Award for Best Customer Service in the recent Estate Agency of the Year Awards (The ESTAS). mplcontact agents provide 24 hour call handling services for the property sales, lettings, property management and mortgages staff as well as taking tenant and landlord enquiries.  The outsourced contact centre solution ensures Orchards' professional team stays in touch with clients even when they are out of the office as they are immediately notified of enquiries or issues that need their attention.
mplcontact has worked with Orchards of London since 2012 and the outsourced service has expanded from a simple overflow messaging facility to the company-wide contact centre solution now in place for all London branches with personal messaging for some 50 members of staff and 11 departments. Judging for The ESTAS included mystery shopping calls made at various times on different days and for different reasons. The judges particularly noted the professional response they received and concluded that Orchards of London were able to provide such a high level of customer care with the support of their outsourced service provider.
"Working with a professional UK based company has made all the difference.  Our clients tell us how impressive it is that we are a 24 hours a day operation and that they felt if there was a problem they would be looked after.  mplcontact messages are instant which allows all parties to return calls immediately; as our offices are inundated with phone calls every day, having the flexibility to divert those calls we might otherwise miss to mplcontact means all our clients are looked after at any time of the day."
Rudolph Diesel, Marketing Director, Orchards of London
"We are always delighted when we see our clients doing well in their industry and, obviously, this is especially gratifying for mplcontact as our agents have been so involved both in the awards judging process and in Orchards of London's on-going customer service strategy."
Paul Macildowie, CEO, mplcontact
Call us on 0800 0931 830 with any queries or email info@mplcontact.com for any extra information.