The whole mplcontact team had some hair raising fun today, Wig Wednesday, in aid of CLIC Sargent's campaign to raise funds for children and young people with cancer, and their families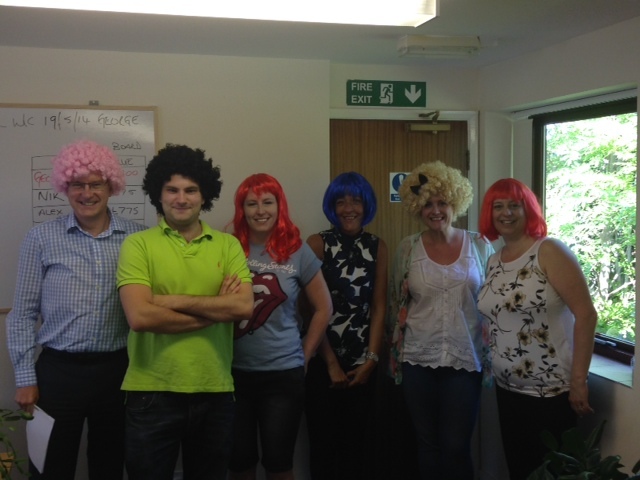 We were delighted to join over 100,000 people across the UK in donning our wigs at work to contribute to this worthwhile charity.  The first Wig Wednesday event held in 2011 was inspired by a CLIC Sargent supporter whose family member's experience of cancer prompted them to find unusual ways of raising awareness of the impact of childhood cancer.
And so Wig Wednesday was born. Last year's event raised £125,000 and we all hope mplcontact's contribution will go some way to beating that total this year.
Everyone in the team paid a fee to come to work in their finest – or just oddest – wig and were rewarded with spot prizes for their efforts.
The final amount raised is going to be in the hundreds of pounds and we are grateful to directors, Peter Newbold and Paul Macildowie, for pledging to double the amount the team raises.
Why not take part in Wig Wednesday next year?  We hope our pictures will inspire you!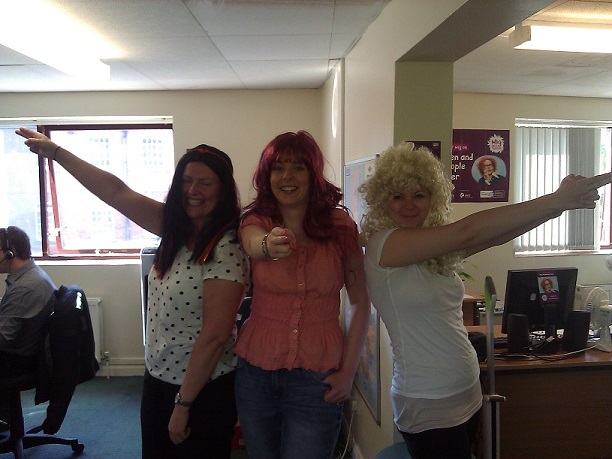 Call us on 0800 0931 830 with any queries or email [email protected] for any extra information.