mplcontact provides call handling enquiry line service to manage campaign response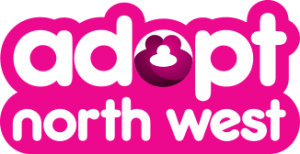 mplcontact is pleased to have been chosen by Adopt North West, a collaboration between 22 local authorities across the North West of England, to provide call handling support as they launch the very first regional Adoption Week and promote on-going events and information resources for potential adopters.
mplcontact agents will handle initial enquiries coming into Adopt North West's adoption recruitment line, which will be advertised on prime time television, radio and online in the North West ensuring information is always available no matter what time a call is made.
The local authorities within Adopt North West placed more children for adoption in 2013 than any other area in England and so the Adopt North West team expect an even higher level of interest than in previous years with the promotional campaign and programme of events offered by each of the participating authorities.
mplcontact agents have a wide range of experience in working with clients where a high degree of empathy and consideration is required for their callers.  This experience, along with the company's network of UK centre available to manage spikes in call traffic, placed them as the preferred supplier.
Adrian Rocks, Project Manager of Adopt North West, explained: "We wanted a 24/7 service so that when people do decide to make that call about adoption, which is a huge step for them, there is someone there to answer, take their details and confirm that an adoption expert from Adopt North West will be put in touch with them."
Siobhain Goodall of mplcontact commented: "We are delighted to have been chosen by Adopt North West to work on this incredibly worthwhile project.  Our agents are all very interested in the work of Adopt North West and are keen to do their best for both the adoption teams in the local authorities and, of course, for the children that will benefit."
Call us on 0800 0931 830 with any queries or email info@mplcontact.com for any extra information.