It's the very first United Nation's Day of Happiness today.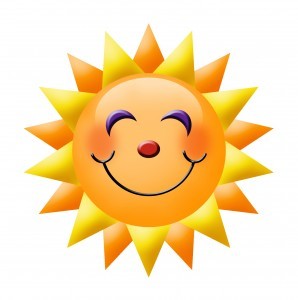 No, we didn't know either – but we're pleased we do as it's a nice excuse to think of all the things that make mplcontact happy.
And if you have 2 minutes to spare, you can tell the world what makes you happy too.
Seeing as most of us spend the majority of our time at work, here are a few things that make mplcontact happy:
1. Our agents – such a great team, who pull together, smile even on the busiest of days and are prepared to wear ridiculous fancy dress on charity days; without them, there would be no mplcontact
2. Our customers – they keep us on our toes, we're always learning new things from them and they make us want to do our best
3. The journey to work on a sunny day – it's the same route, the same potholes and the same faces in the sandwich shop but flick on the sunshine switch and everyone's happy. It's the Vitamin D apparently…
4. A job well done – we talk to lots of people every day; it's at the heart of mplcontact's world. But we still get a buzz when someone takes the time to tell us how much we've helped them, whether that's supporting their growing business or sorting out a customer service issue. It makes us feel all warm inside!
So, if you're ever in doubt about how happy your day-to-day business makes you, think how you'd feel if it wasn't there; we're fairly sure you'd miss it plus where would your customers be without you?
Call us on 0800 0931 830 with any queries or email info@mplcontact.com for any extra information.