mplcontact provide BioEden with 24/7 multichannel customer service facility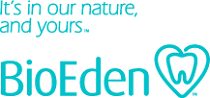 mplcontact are delighted to be working with BioEden, the world's first biobank storing living stem cells from teeth. mplcontact is providing customer service facilities and web enquiries support for new clients interested in BioEden's services.
Founded in 2006 in Austin, Texas, BioEden has stem cell processing labs in both the UK and USA serving customers across the world. Recently launching their biobank facility in the UK led the company to review how best to provide customer support for what can be a very emotive process.
Choosing mplcontact, BioEden now has in place a  24/7 multichannel customer service facility utilising a team of bureau agents which have been able to quickly scale up as the company's client base has grown and more customer contact channels added.
Agents are on hand to manage all new client enquiries, ensuring the information they require is despatched and any questions they have are answered using a comprehensive knowledge base on this highly specialised subject.
"Throughout the years I have worked with mplcontact they have maintained a very high quality of service and have always been consistent in providing flexible and professional support to my business needs. This is why I decided to use their services again when I joined BioEden; they were the perfect choice for me with a proven track record of providing excellent service at competitive prices. I anticipate that the partnership between BioEden and mplcontact will continue to grow in the future."
Stuart Taylor, BioEden
Call us on 0800 0931 830 with any queries or email [email protected] for any extra information.