We've got that new school term feeling here at mplcontact; new shoes, smart haircut and new owners in the shape of Paul Macildowie and Peter Newbold! If you missed the news earlier in the summer, read on. We've also got customer news and great stuff being achieved by our agents to tell you about. We hope your summer has been as busy as ours….
A new era for mplcontact
Nottinghamshire entrepreneurs, Paul Macildowie and Peter Newbold, bought mplcontact earlier in the summer from Message Pad Ltd, creating  a new outsourced contact centre company, mpl contact Ltd, headquartered at the Nottingham contact centre. Paul Macildowie is best known for founding the recruitment firm Macildowie Associates, which he sold in 2007. Peter Newbold is the owner of FD Fourteen 94 Ltd, a specialist in providing financial director services. "Our goal is to harness this potential and drive the business forward further using its greatest asset, its people. As private investors we can safeguard the jobs which may have come under threat in the event of a trade sale and we would like to reassure all of our employees, suppliers and customers that it is very much business as usual, in fact, we intend to make it even better than before." Paul Macildowie, CEO, mpl contact Ltd.
Qudos Marketing – ready to launch!
mplcontact are pleased to announce they have been chosen to provide customer service support for Qudos Marketing as they launch their latest consumer products. Qudos Marketing specialises in sourcing and selling consumer products ranging from garments and kitchenware to travel and personal accessories, focussing on direct channels to market to offer customers the best prices. mplcontact in Sutton Coldfield will support Qudos Marketing with a 24/7 customer service helpdesk which will handle orders and delivery enquiries using a combination of mplcontact's contact management technology and Qudos Marketing's back office systems.
Select Security's success in Northern Ireland
mplcontact in Belfast has recently started working with Select Management & Security Ltd providing a virtual reception service along with a 24 hour helpdesk and HR support line. Select was founded in January 2006 to fill a gap in the Event Security and Crowd Management  industry within Northern Ireland. The company has now grown to become one of the most respected and professional security companies in Northern Ireland.
Agent Louise's Royal Marines Challenge!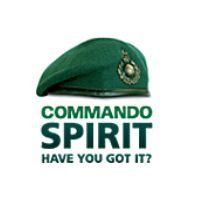 mplcontact is proud to support Nottingham based agent Louise Harrison as she takes on the dual challenge of fundraising for Royal Marines in need and Surviving The Yomp! Organised by Commando Spirit, this arduous thirty miler across rough terrain in the beautiful Scottish Highlands mirrors the final test all Royal Marines have to face, and survive, to gain their green beret. And if there's anything that will keep her going through her own training and the Yomp itself on 14th September, it's her 22 year old son who started his Royal Marines training last year, subsequently completing the 32 week course and passing out with his original troop.
NVQs success for mplcontact agents reaps 10 year award
mplcontact takes it's agent training very seriously and so we are pleased to give all our agents the opportunity to gain additional NVQs if they so wish. The year 2012-2013 to date has seen an amazing 17 agents qualify in their chosen subjects including Contact Centre Operations, Customer Services and Team Leading. mplcontact was also immensely proud to be presented with a 'Commitment and Special Recognition' certificate at the Prostart awards ceremony for our 10 years' commitment to training.
Look out for the mplcontact Customer Satisfaction Survey
Coming your way soon will be the Autumn 2013 Customer Satisfaction Survey which we urge you all to take part in. We value your opinion and feedback; it helps us review our services, training and customer support and decide what facilities we should develop. This year, you will be sent a link to the survey by email and we will also be running it on a dedicated, automated line so you can choose to leave anonymous feedback. The survey will be going live in the next couple of weeks but for those of you eager to take part, you can access the survey from the link below.
Take part in our Customer Satisfaction Survey.
And finally…
mplcontact will be visiting a number of industry shows and events over the coming months and we hope to meet some of our customers there too. We'll be at Direct Commerce Live on the 17-18 September at Olympia, Call Centre Expo and eCommerce Expo both on the 2-3 October again at Olympia and The Great British Business Show on 29 November also at Olympia. If you plan on visiting these shows too and would like to meet up for coffee, do get in touch.